Time to Race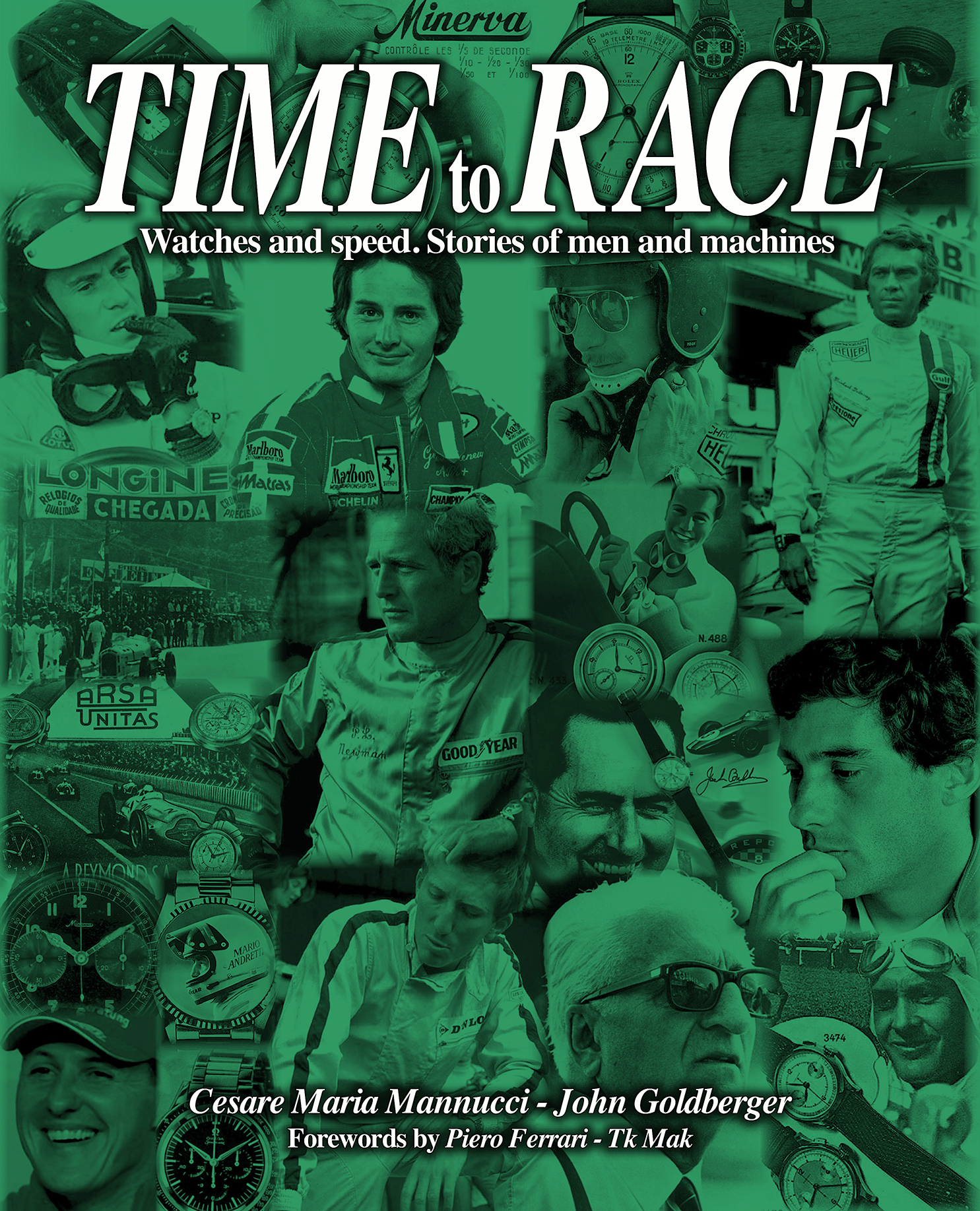 The story of the drivers and the myths
that have marked the time with their watches.
Available now
Colour hard cover.
4 colours paper slipcase
Size: 31 x 25 cm.
High Definition Printing
496 pages with 1500 photos
Magno Satin paper, 150 gr.
Weigth 3,5 Kg
Price € 170
Time to Race is a journey through a period of over one hundred years with drivers, circuits and watches as protagonists. A story to understand the close ties that have characterized two often united worlds, such as car racing and watches. The watches worn by Mike Hawthorn, Stirling Moss and Carroll Shelby. The personal watches of Enzo Ferrari and Alfred Neubauer. The history of the watches that marks the time at the 24 hours of Le Mans. The personal collection of Alex Zanardi watches. Ayrton Senna's personal watches. Almost 90 racing personalities and their watches. The great circuits and the watches dedicated to them. The great timekeepers and the history of the watch manufacturers involved directly in the competitions. Many examples, traced back through time thanks to painstaking research, with the collaboration of some of the most renowned collectors in the world, photographed to show the characteristics of the movement, case and dial of each example in the best possible way. Time to Race is the complete work on the long road that races and watches have traveled together. Written by Cesare Maria Mannucci and John Goldberger. Forewords by Piero Ferrari and TK Mak.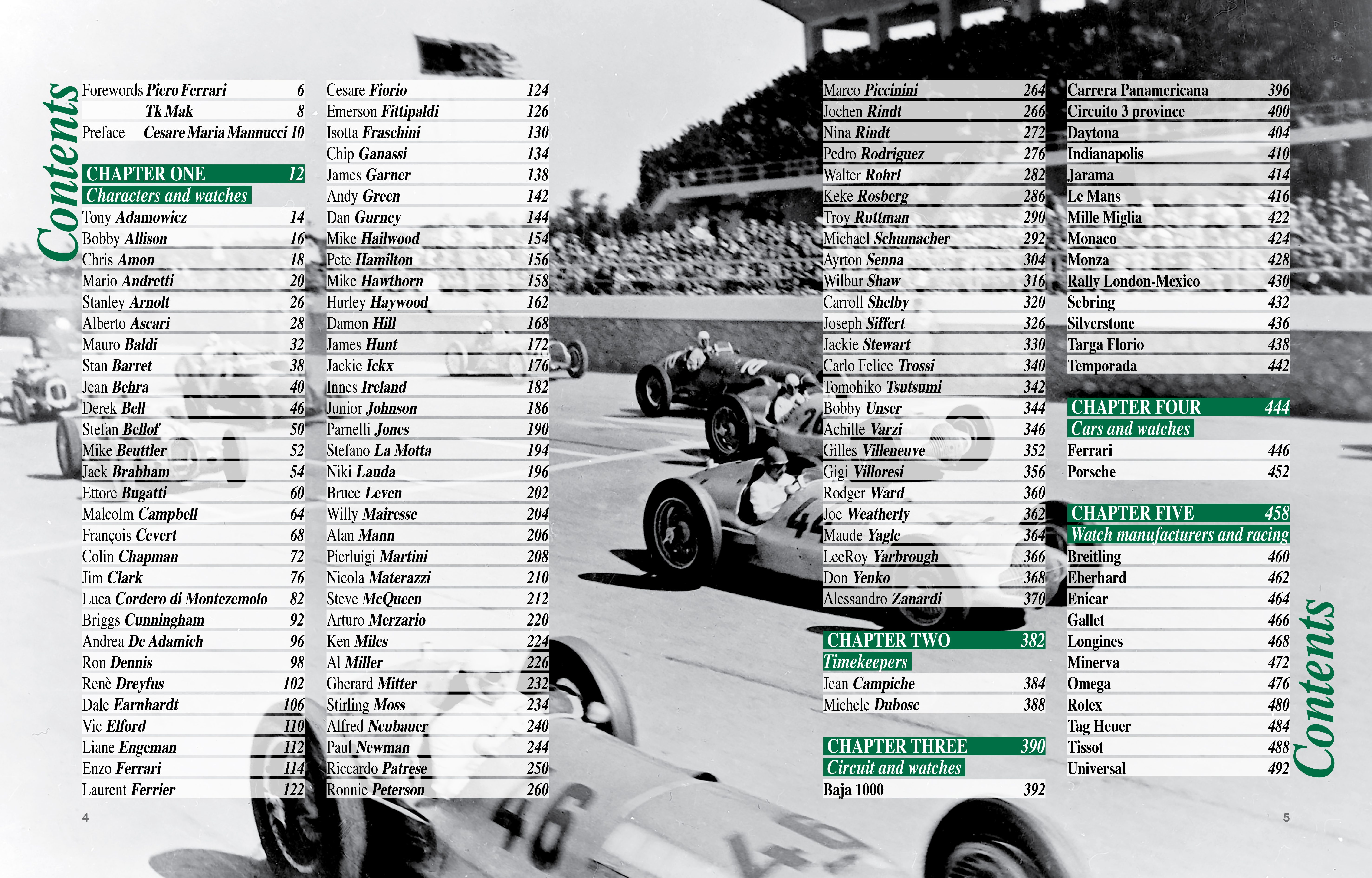 Chapters
© Copyright 2010-2020 All rights reserved